How to choose the right hospital waiting chair
First, the seat cushion material must be warm in winter and cool in summer.

In the season, the north-south air currents converge, a large number of cardiovascular patients prone to heart attack cerebral infarction, waiting chair cushions need to provide patients with a sense of warmth in winter and coolness in summer. The hospital in order to facilitate the maintenance and repair often choose all-steel metal row chairs and ignore the needs of patients, medical parents, so there is a health care workers independent to the waiting chair "cotton wool" hot news.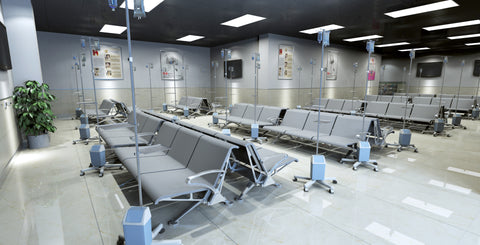 Second, what are the priority recommendations of the new material waiting chairs?
Over the past few years, with the technological innovation of the furniture manufacturing industry, new furniture materials have gradually gained market recognition and continue to spread influence. Polyurethane material which has always been used in the automotive industry has been used in the Guangdong furniture industry, especially in the row chairs, dining chairs, office chairs and bar chairs, polyurethane foam molding seat cushions are becoming increasingly popular. The figure below provides several in the airport, high-speed rail station, hospitals, cultural centers, office halls and other public row chairs everywhere style photos for reference.

The seat cushions of these rows of chairs have the following features.
1. warm in winter and cool in summer.
2. easy to clean, ordinary detergent or detergent can be surface treatment stains.
3. Waterproof, fireproof and impermeable, choose a manufacturer with quality certification in this area.
4. Many colors to choose from, hospitals need to provide a relaxing environment for patients, this material just happens to come in many colors to choose from.
5.Affordable, compared to the cost of all-steel waiting chairs, this material is more economical.
6. The material, like car interiors, can be used for many years without deformation, peeling, discoloration or wear.

This polyurethane seat cushion is the first choice for hospitals, as more and more tertiary hospitals use this material waiting chairs to improve the hospital to provide services to patients and reputation.

Third, the most effective way to reduce waiting room disputes is to provide waiting patients with a comfortable and convenient environment.
Waiting chairs with charging sockets are becoming increasingly common, long waiting times need to relieve patient tension, electronic products can often solve the problem of patient waiting time, and portable electronic devices often need to be with charging devices in the waiting room, so the choice of waiting chairs with charging devices is also an important factor in the hospital management in the bidding process!

In summary, the purpose of the hospital update facilities is to improve patient comfort and experience, while the waiting chair project is the finishing touch to the overall project of the hospital, I hope this article can help you and your hospital managers to provide a little reference!