How to wholesale waiting chairs
After years of technological transformation, the company continues to grow and develop, has formed a professional manufacturer of design, manufacturing and sales as one, the following we will introduce the knowledge of the even row of chairs.

The method of determining the wholesale price of a row of chairs is mainly based on the number of your order, but generally manufacturers are divided into: market price (retail price), dealer price, wholesale price, etc., each company has its own price classification. Specifically, the price is determined by the quantity you order, style, material, and other factors. So while the market price is varied, especially unscrupulous merchants on a certain treasure, blowing the material and durability to the sky, unrealistic, etc.. It is recommended to find a strong manufacturer, or goods comparison!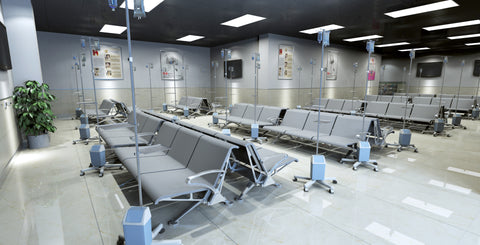 A few common points of interest in choosing a ladder-lined chair.

1, look at the material, high-quality multilayer and fire-retardant and fire-retardant board, plywood veneer selection of first-class plate, such a choice of plate splicing, no cracks, no holes, the surrounding cover quality polyester varnish, neat and smooth edges, layer grain clear, such a plate is better plate.

2, in the row of chairs assembled to check whether all the screws are anti-retreat, anti-loosening, not easy to be manually dismantled features, connectors are safe and secure, impact resistance. Anti-vibration.

We take customer satisfaction as the center, through quality and service to establish a customer system, we have long been adhering to the principle that quality is life, with honesty and credibility as the business philosophy, with a good reputation for the market, and strict quality for development.

What are the parameters of the three-person hospital steel row chair?
 Even row chairs used in hospitals are required to undergo rigorous testing before they can be used. Mainly because the hospital flow density, the elderly, children, pregnant women, patients, mostly, if the row chairs are not strong enough, safety, comfort will have a great impact.

The advantages of the product are: mobile design can be flexibly placed according to demand, and can choose double seat, three seats up to five seats; optional seat, back cushion, let you easily cope with the winter and summer season changes. All-metal structure, ergonomic modeling and structural design; chair panel decorated by CNC punching, simple fashion. Air conditioning outdoor spray paint powder surface decoration, beautiful and generous, with a strong sense of metal.

In the future, we will adhere to the "product, price, service" as the center of the development strategy, and constantly enhance the three core competitiveness of information systems, product operations and logistics technology, always service, innovation and consumer value for the development goals.