The tendency to individualize the design of public rows of chairs
Parks, hospitals, schools, high speed rail stations, airports, cultural squares and other public places, we can see a variety of public row chairs to provide people with a short stay and rest. Public row chairs are designed to facilitate people, so that we have a rest place in the waiting process. But in this age of looking at our phones, we should pay more attention to the design of public facilities. Good public design can make people feel comfortable and relaxed in public places and help bring people closer together. Personalized public rows of chairs can even become a city's scenery, especially the popular punch card point.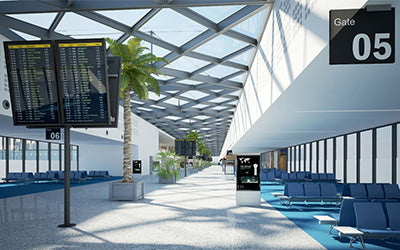 Here are some interesting designs of public row chairs, let us find different fun in life.

1.colorful public row chairs like colorful zebra like rich people's vision at the same time pleasant people's mood, especially suitable for library, shopping plaza, cultural center and other places
2.Plugged into the public row chairs: bold colors, both to provide convenience, but also allows us to feel the trend of culture. Both three or five friends sitting side by side, but also allows mothers with "bear" children to take a break while they play.
3. "Parking space" public chairs: simple design so that people can sit on the ground, with the elements of traffic signs to make the public seat cool up.

4. Cartoon character public chairs: the combination of modern design and scientific and technological interest makes people bright, robots are not plugged in but also have to serve people.

5. Outdoor office public row chairs: feel dull in the office, we can not delay the work, go to sit outdoors, this outdoor office row chairs can both enjoy the air of nature and in the code when pleasure.

6. with USB charging socket public row chairs, I believe most travelers in airports and high-speed rail stations have seen also used public row chairs on the USB for mobile phones and portable appliances charging, due to the popularity of smart phones and electrical appliances, public places charging supporting equipment is becoming more and more popular, which greatly facilitates people's travel and work.   
We would like to remind everyone to take good care of public facilities and not to destroy them, so that they can provide more convenience to more people.